ˇᨆ Welcome to Mésange. A letter series from Lénaïc, every Sunday from Oct 2022 to Mar 2023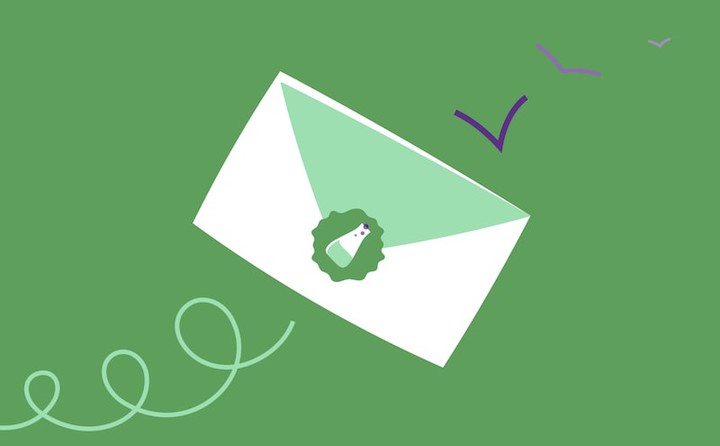 ˬ˯vᐯ  ˅   ˇ⌣ᘁ᥎ᨆ⏝ࡍ⩗ᨆ⌣˘ˬ᥎ᐯᨆ⌣ᘁ⩗ᨆࡍ˯
This post is from Mésange, my weekly 'popup' newsletter, from October 2022 to March 2023. < Previous | Next >
As you probably noticed, since the start of October, I have started to send you one letter per week, each Sunday. If you missed them, you can find them in the online archive.
I will send you more short stories like these, until March 2023. There will be 26 letters in total, each one offering you inspiration, joy, insights.
What will be the content of this series? Why a short-lived newsletter? What happens after March 2023?
Hereafter, I explain everything in more detail…
Article content
What is this letter series?
Each letter is a short story that tells one of my — hopefully elegant — experiments.
Most of my experiments, and hence my letters, are about simple living — gardening, fermenting, cooking, craftsmanship, nature, philosophy… But, from time to time, a letter may be about almost anything, as almost anything interests me.
I chose to call this series of letters "Mésange", like these small birds that turn around our tiny house ("tit" in English). Because, like a small bird, this letter likes to land with lightness on a topic, and then to fly with freedom to another topic. "Mésange" also strangely looks like "messages", and interestingly sounds like "mes anges" ("my angels", in French), which — undoubtedly — refers to you, my dear readers!
So, welcome to Mésange!
Why will you like this series?
You will like this series if you like discovering new things, if you like immersing in light and inspirational writings, if you like simple living and philosophy.
Or, if you like me, of course!
I think of this letter series as a kind of travel, with my readers. Will you like to make this travel with me?
Why do I write a letter?
I write a newsletter because I like writing and telling stories.
My curiosity has always pushed me to learn and experiment. I enjoy sharing my discoveries, in case they could help others. Since I wrote my first blog post (in French) 15 years ago (!), just after landing in Kenya, I have found it very meaningful to be able to offer my writings freely to the world.
I also see writing as a potential income stream in the future.
In the long term, I would like to develop a combination of income streams. Because I am interested in many things, and because staying flexible and multi-skilled seems adapted to this uncertain fast-changing world. For instance, I have launched the first steps of a farming project.
Writing about my experiments may become another income stream at some point. In addition to keeping publishing free pieces of work, as I do with Mésange, I may also propose print books, or a membership for additional in-depth letters, or a supporter system like Patreon. As you see, I have a couple of ideas. But from what I understand, starting to monetize a newsletter before reaching ~1000 readers is premature, as it may lead to too much distraction for a too-small revenue.
This brings me back to the present: for now, and for the months to come, I am just writing this free weekly newsletter, because I like writing and sharing.
And, if you like my work, you can support me a lot just by forwarding it to other people who may like it too!
How does this weekly letter work?
Mésange is free. Sharing quality and inspirational work for free is in the DNA of my work.
I write it in two languages: English and French. Like this, I can stay connected to most of my friends and family around the world. In addition, isn't exciting to imagine this work being potentially discovered and understood by ~1.5 billion people?! I would love to write it in Chinese too, but — hum —, I may try later?
Each letter is a story. After experimenting with a few kinds of writing styles, it seems I come back to like the very basic storytelling. We, humans, are so fanatics of stories. We are mesmerized by a simple linear sequence of facts mingled with emotions. We happily let our attention be captured by suspense, waiting like a kid for the final punchline of a story. Sometimes, I will add visuals, for instance to grasp better the electromagnetic fields around my laptop, reminding me that to tell a story, "a picture is worth a thousand words". Sometimes, I will experiment with recording my voice, like for Perle's story, reminding me that oral storytelling has been on Earth for so much more than digital newsletters.
Each letter is about 5-10 min read. Whenever I tackle a topic, I see my draft swelling and swelling. Most of the time, overwhelmed by my own thoughts, I will never be able to write the last sentence and hit 'publish'. I am kind of a perfectionist… Giving me a word limit helps me to trim down to the core of the work, and to get it finished. From your side, you are offered a refined short story, easier to digest.
You will receive it every Sunday. I was a bit reluctant to give myself such a strict program: Every week? On Sunday? What about the legendary inspiration falling unexpectedly on the genius writer?! But after this one-month trial, I already notice many benefits of such a strict regularity. It helps me really publish what I planned to publish. It gives me the feeling of going forward, of accomplishing something. From your side, then, with such regularity, you know exactly what to expect. So, following the example of my little sister Nochka, who published one song a week for 8 months last year, I will send one story a week!
It is a short-living series of 26 letters over a 6-month period. It started on October 2022 and will finish at the end of March 2023. Writing a kind of "popup newsletter", that appears and disappears, is not my idea. I discovered it while surfing the web, and I liked its principle. A short-living newsletter reminds us that, in Nature, everything has an end. At the end of the day, there is the night; at the end of life, there is death; our planet also has limits. You don't commit forever when you subscribe to Mésange.
And, whenever one realizes that something has an end, one's behavior changes automatically: you may read these stories more carefully, now that you know that only 21 more stories are coming, and that, there will be a day when — even Mésange — will pass away.
And, what's next?
If you like this plan, then, be ready next Sunday!
Along this epistolary series, you can hit 'reply' at any time, to say 'hello' or anything else. I am hypersensitive, so I may be touched by your words. If you prefer to stay silent, it is fine, because I am also an introvert, so I know how to appreciate silence ;)
Although I have many experiments to tell, I don't know yet the topics of the 21 letters to come. We are going to discover them together!
Although I have many ideas for what may come after Mésange, it will also be a surprise, for me, as for you.