A sample of 12 delicious Taiwanese food, along with farming and cooking facts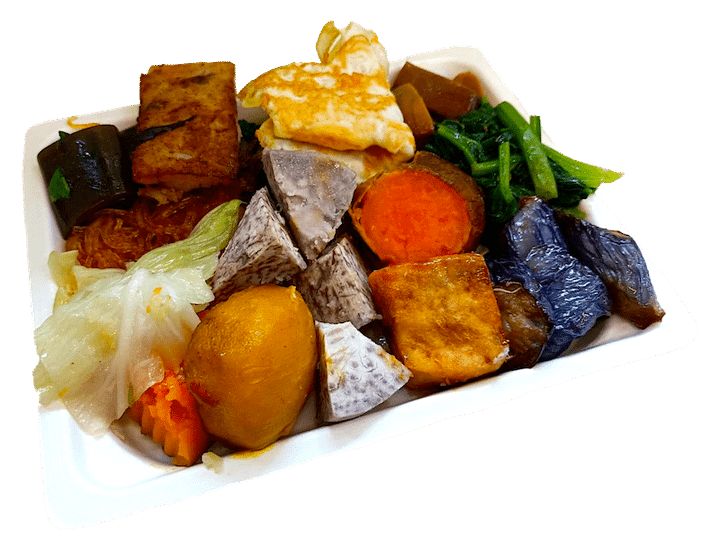 ˬ˯vᐯ˅ˇ⌣ᘁ᥎ᨆ⏝ࡍ⩗ᨆ⌣   ˘  ˬ᥎ᐯᨆ⌣ᘁ⩗ᨆࡍ˯
This post is from Mésange, my weekly 'popup' newsletter, from October 2022 to March 2023. < Previous | Next >
One of the greatest things in Taiwan is food! It is the country with the widest array of food styles I have ever visited.
From local Taiwanese dishes to Chinese and Japanese food, it includes other Asian flavors, adds a bunch of tropical fruits, and revisits Western food.
Here, from a very small sample of dishes I collected on my plate in a buffet restaurant, I propose to guide you through a culinary journey linking eating with farming and cooking!